With the evolution of the field of bioanalysis, drug discovery, and developmental stages have undergone tremendous changes. Over the past few decades, bioanalysis has evolved as a critical tool, contributing to the success of clinical trials. From early drug metabolism studies with the aid of simple and advanced techniques to new modern methods, the field of bioanalysis has matured and advanced much more significantly.
Methods involved in bioanalysis consist of a set of protocols such as sample collection, processing, storage, and final analysis. Bioanalysis, today, has evolved in critically supporting pharmaceutical evaluations such as bioavailability, toxic-kinetics, pharmacokinetics, and studies related to drug-drug interactions. Therefore, choosing the right bioanalytical laboratory is quite crucial in the present scenario, where we have many counterfeit drugs available in the market.
Why are Bioanalytical Laboratories Becoming the Need of the Hour?
Both clinical and non-clinical stages of any pharmaceutical development involve a huge volume of work. Therefore, the majority of pharmaceutical and biotech firms are widely engaged in outsourcing their bioanalysis requirements to the bioanalytical lab. It may either be accomplished either systematically or tactically and is dependent on three different factors, namely – technical, business, and financial.
Bioanalytics often provide assurance to pharmaceutical companies about the global reach, flexibility, and relatively less investment for both personal and capital infrastructure. Therefore, it is a mandatory requirement of considering both qualitative and quantitative elements for establishing a commercial bioanalytical laboratory assessment. Amongst these elements, analyzing capabilities, scientific talent, and capacities are of paramount importance. To connect with a bioanalytical lab for your outsourcing requirements, it is essential to consider quality processes, regulatory compliances, turn-around times, communication vehicles, and other associated factors – all contributing to defining the 'ease of use factor' for the bioanalytical laboratory under consideration.
Capacity
To keep your pharmaceutical product on its critical development path, it is mandatory to couple production capacity with the method development, method transfer, and method validation. You can analyze the production capacity of your shortlisted bioanalytical laboratories by seeking an answer to the following:
of samples examined per year
Laboratory's sample storage capacity
Type of analytical equipment available with the bioanalytical lab
Frequency of calibration and validation of the analytical equipment being used in the bioanalytics lab
Turn-around times
The flexibility of the laboratory
Experience of the Staff Involved in the Core Bioanalysis Work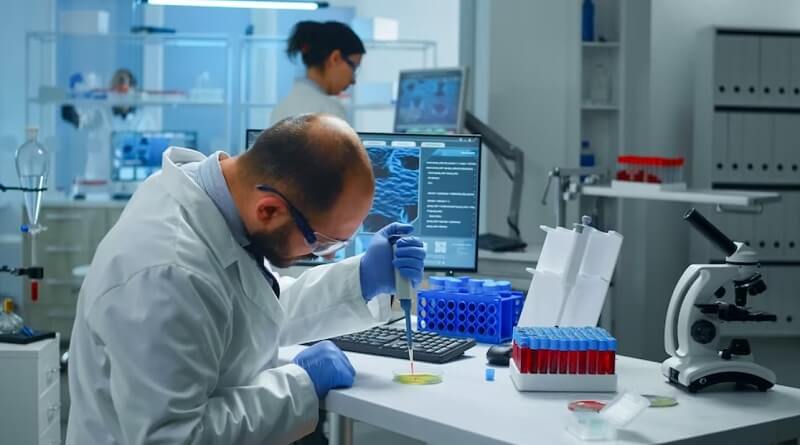 No pharmaceutical sponsor can afford to subject his pharmaceutical product subject on hold. Any lab claiming itself as a commercial bioanalytical laboratory should exhibit both talent and experience for executing the project undertaken. It is your responsibility to examine the quality systems, regulatory requirements, and information systems involved.
Quality
Lastly, it comes in the essential aspect that the sponsor should consider while investing in any bioanalytical laboratory, and that is quality. You can say that variety is the base for every pharmaceutical product development. It is a mandatory FDA requirement that the non-clinical bioanalytical data being generated from bioanalytical laboratories should always be in compliance with the guidelines mentioned under GLP.
How is a Bioanalytical Laboratory the Key to the Success of Clinical Trials?