The outbreak of COVID-19 has spread a layer of despair across people from all walks of life, travellers being affected the hardest. It has lead to shunning of the travel plans, significantly.
However, some travel restrictions have been lifted by many countries now. If you are looking to book international flights from Canada to India, there is good news for you.
As per Vande Bharat Mission, ticket bookings are now open for Canada to India flights. However, you need to be a lot more cautious and adhere to the safety guidelines while traveling during this time.
What are the Safety Guidelines that Need to be Followed During this Time?
Social Distancing
One of the most important measures which need to be adopted to curb the spread of COVID-19 is to practice social distancing. For this, airlines have decided to leave the middle seats vacant. The cabin crew on your flight will be wearing PPE masks and suits in order to reduce the chances of having an infection. In-flight meals are unavailable on most of Canada to India flights.
Use of Facemasks
Facemasks/shields have been made compulsory by the authorities to ensure the safety of the passengers. This is done to prevent the spread of the infection.
Use Sanitizers
It is very important to maintain personal hygiene during your flight. Thus, the use of sanitizers is a must during the flight. No doubt airlines are taking all the measures to ensure complete sanitization but you need to take your precautions as well. Make sure you use your alcohol wipes to disinfect surfaces like seats, headrests, tray tables, etc. Try to avoid touching most-used surfaces such as knobs, doors, etc.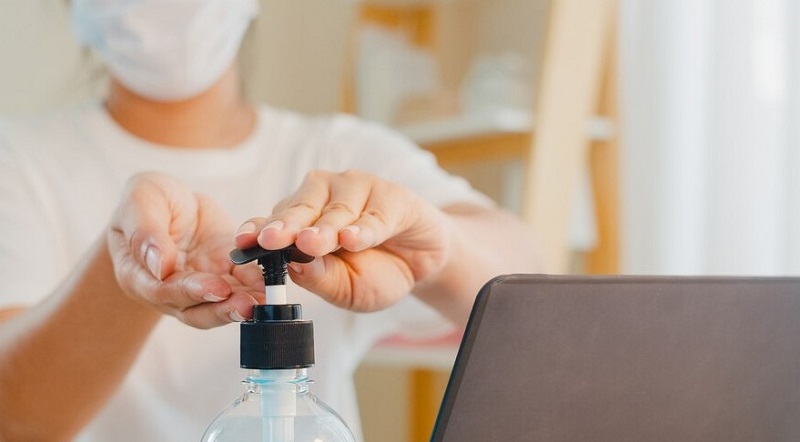 Who Should Avoid Traveling?
People belonging to the high-risk category particularly, pregnant women, small children, and old people should avoid travelling during this time. Also, people with chronic conditions such as Diabetes, Hypertension, respiratory illness, etc. are advised to stay at their homes because the chances of them having this illness are high due to low immunity in these cases.
Avoid Touching your Nose and Mouth
You need to adopt all the preventive measures to ensure your safety. Direct contact with your nose or mouth should be avoided. Wash your hands frequently to stay away from infection. Also, you can opt for a window seat instead of an aisle seat. This is because it has been found that passengers who opt for a window seat are less likely to get infected as compared to those who choose an aisle seat.
Are Flights Ventilated?
Most of the people believe that the air inside the plane is recirculated. However, this is not completely true. Modern-day flights are equipped with HEPA filtering which ensures air to be easily breathable and more comforting. Hence, the risk does not lie in inhaling the air but touching various surfaces on your flight.
With the pandemic stowing the world in danger, it has put many travel plans to a halt. From fun-filled trips to vacation, everything is under a standstill. Right now, only essential travelling is allowed as the risk is super-high. However, if you have to board your Canada to India flight, owing to some emergency, keep in mind the important guidelines and stay safe!
How can you Minimize the Risk of Having Coronavirus while Flying from Canada to India?