Traditional marketing, including print, goes back to ancient history. The advertisement in paper form as a strategy started when Egyptians created sales messages and wall posters on papyrus. But it practically seems redundant with the advent of tech-savvy and AI-based preferences and an abundance of available tools nowadays. The digital kingdom provides services like never before, making the web an excellent investment for any business. But without the right tools, you may fall short of what you may want to accomplish. With competition in every corner, you need to be sharp and quick online. According to Hubspot, 49% of users say they use Google to search for a new item or product. So it becomes necessary that users find your products first. However, your endeavor cannot be possible with the help of digital marketing tools. With the right tools, you'll find yourself ahead of the digital game in no time. Here's how you use these tools:
Use Tools for Project Management and Collaboration
When you work in a competitive business environment, you will need to share your project with your team many times. Digital tools meant for management and collaboration make such a scenario a walk in the park. These tools work with a cloud-based technology that allows you to fix and view projects in real-time. It enables you to suggest edits and inform your colleagues of what to improve. When you can view your project from multiple perspectives, you can build a robust model. You can even send a copy of the project to your customer and revert to the original if need be.
You can't have a functional business without effective communication, and there are many tools available to make it possible. You must also note, as a business, you're always short on time. It is not feasible to create projects from scratch every time you need to make an edit.
Use SEO Tools
Your business can't get exposure unless it is visible for your clients to see it. The only way they can visit your website is through a top search engine rank, and this is where your SEO tools come in handy. When you create a website, you may have a basic idea of how your website should look like. However, these tools tell you how to build your website even better. It can help you pick out the correct links and work on your off page SEO. You may also find keyword research tools that can help you find the popular keywords for your content. SEO tools also inform you how to make your website more user-friendly. Such as making your website mobile-friendly or fix the images you use on your website. Remember, you can't compete in a digital environment unless you have the right tools.
Use Web Analytics
When your website is live, you need to know all the details about the activity on it. You want to know how many users checked out your products and what sales were successful. With web analytic tools, you can get an insightful report on what prompted your clients' response and where your website lacks. You can refer to these reports when fixing your website for a better user experience. These analyses also help in new business strategies and a better comprehension of where the products lack in luster. As a business without software to critique and offer helpful solutions, you may find yourself in a rut. When you can't identify problems, you end up with a failed business model.
Use Content Market Tools
There are many tools available online that allow you to compile all content in one place. As a business, this is important because you can compare and view what others are offering. When you have what you need, you can easily organize and share valuable information. Content market tools work on various devices and even allow you to share your content across social media. As a business, you need maximum exposure and shouldn't bail on a social media presence. Without these tools, you may not generate quality content. Unless you make an impression on your clients, you may find it challenging to get their attention. If your content receives no attention, your website becomes redundant.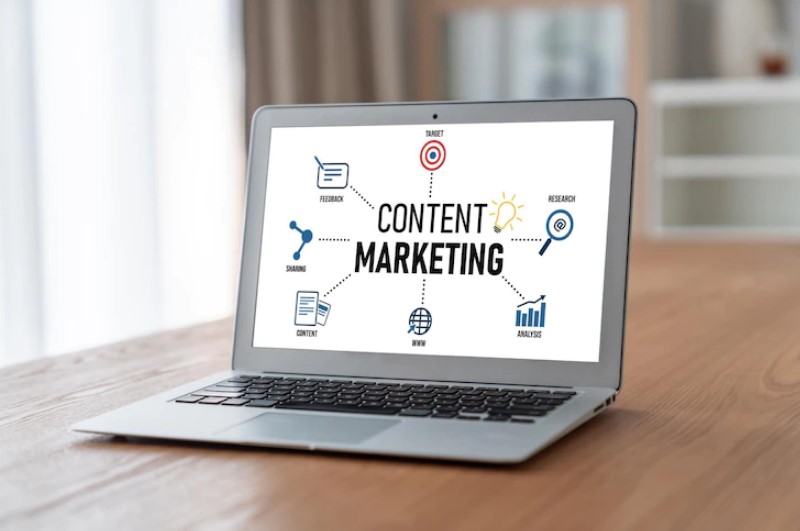 Use Tools for your Social Market
No business has the time to sit and constantly update their social media. However, you can't skip out on your social presence. Social Marketing tools make it possible for you to manage your time and have posted when necessary. These tools let you schedule when your post should go up and make it happen at the defined time. They even take their market game further and inform you how much interaction your posts gained. Tools such as these make it easy for you to expand your business's presence and help you grow in no time. As a new business, a key factor is to make sure the audience knows that you're part of the market. Therefore, use these tools for a solid social media page.
Use Online Proofing Tools
Everything you work on needs to be revised and fixed. No matter what content you put up, whether it's an image, design, or a file, you need to review it. You want to make sure what you envision is available for your customers. Many online proofing tools make this possible. There are tools available that analyze your content and provide helpful feedback and help you decide what you need to edit. Don't hesitate with these tools. In fact, as a new business, you may require a sense of direction.
Use Lead Capture and Management
When you start a new business, you need to know how to funnel customers, and this is where leads come in handy. Leads contain the contact information of any potential customer. When a potential client visits your website, you want to know how you can reach out to them. The most common route is through email marketing. When lead capture and management tools get you your leads through a complex cloud software to your network, then you can use your client's information. When you send an email to a client, you can also work on your off-page SEO by sharing links. These links lead them to your social pages, blogs, and main website. Lead capture tools save time as you won't have to seek clients individually. You get your data in one place, and all you will need to do is use it.
Wrap Up
Digital media tools elevate your business to the next level. They do this through valuable feedback, which benefits your current strategy. Management tools help you share and fix your projects. SEO tools help your website gain a substantial rank. Web analytic tools tell you the performance of your business and where you can improve. Online proofing helps you fix current content, and finally, lead management and capture tools help get information on your clients.
How to Incorporate Digital Media Tools when Starting a Business