Once the weekend starts to unfold, you should be excited about all the exciting activities you can do. You shouldn't have to dread that single thing that can get in the way of your potential fun and rest: household chores. Yes, it's understandable, your days are so busy and full, you hate cleaning, but you just have to get it done. The last thing you'll want is to have your mother-in-law walk-in for an unexpected visit, to a messy home.
This is where a good house cleaning schedule comes in. When you're smart and proactive about your house cleaning schedule, you won't have to suffer through weekends wasted simply because you had to do chores. It's about creating an easy and doable routine, to help you stay on top of your cleaning, so your home always looks presentable.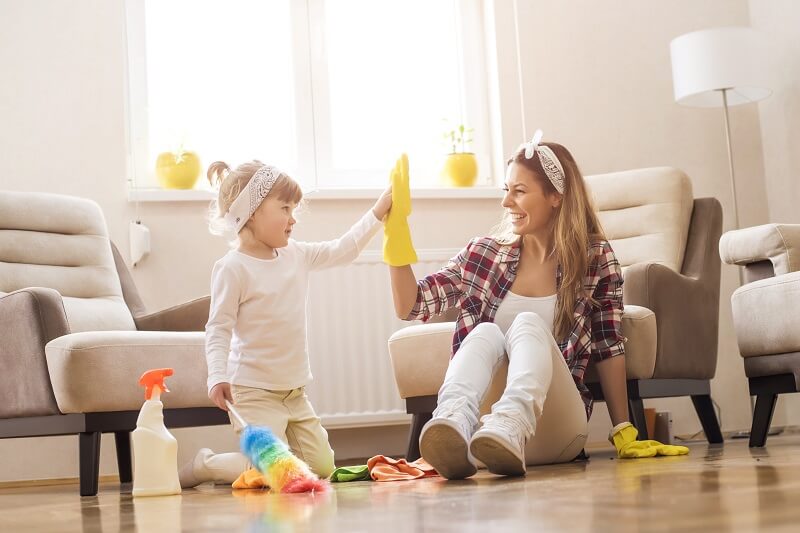 Here are insights on how you can create a house cleaning schedule you'll actually stick to:
Call for Rubbish Removal Weekly
The bigger your home's size, the more trash you'll generally produce, no matter how you try to live an eco-friendlier lifestyle. You have to be on top of all the trash in your home, to keep it looking and smelling good. It's undeniably unsightly for guests to see bins overflowing with rubbish around your home.
Generally, calling for a rubbish removal service or collection, Dirt Cheap Rubbish Removals, or any other reputable one in your local area, is sufficient at least once a week. Doing so can also be helpful for those times when you do a major deep clean or declutter, and you have rubbish which you don't have any idea of, how to properly dispose of.
Stay on Top of Daily Cleaning
While you don't necessarily have to deep clean your home the entire day, there are certain cleaning chores you have to complete every day, so that weekly cleaning won't have to feel as heavy to do.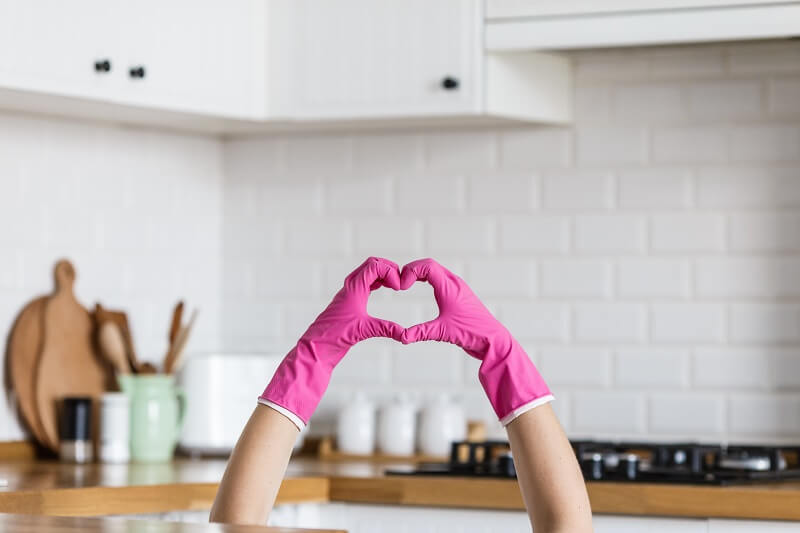 Here's a list of these daily house cleaning chores:
Sanitize your bathroom and kitchen sink at least after every use, especially as of late when homes have to be safe and clean from any bacteria and viruses;
Make your bed every day, right after you get up as if there's only one chore you can do in a busy day, making your bed can help set everything in order for things to look organized;
Squeegee your shower walls, to prevent the build-up of limescale and calcium from hard water on the walls, which can also be unsightly;
Clean your coffee maker, if you drink coffee every day;
Sweep or mop the kitchen and dining room floor, as this is where a lot of crumbs and food build-up may settle after every meal.
Schedule Weekly and Monthly Tasks on your Calendar
Even if your weekly and monthly cleaning tasks are repetitive, it helps to schedule these on your calendar. By doing so, you're kept reminded of what weekly or monthly cleaning chore you still have to do, before relaxing to enjoy a two-hour movie.
Also, putting this schedule on your calendar can make you more productive with your time. Suppose you have days wherein you have some extra time as you've finished work early, the kids are out for a school activity, or for whatever other reason, you just have time on your hands. Use that extra time to tackle in advance the weekly and monthly cleaning chores, so you can get these over with for that month.
Doing so may buy you more time, should it be party season in your home or if the family will come over for a visit.
Tackle Problem Areas Right Away
Apart from your regular cleaning schedule, depending on your household situation for that week or month, there might be problem areas in your home. Assume your kids recently had their birthday parties at home. This means your living area comprising your dining area and living room, along with the kitchen and yard may be dirtier and messier than usual.
If you have the time to tackle those rooms, do so as soon as possible, so they don't pile up on top of your regular cleaning tasks.
Have a Weekly Cleaning Schedule
Your weekly cleaning schedule can be quick and easy, so it doesn't take up your entire weekend. At most, it may comprise your Saturday morning. Or, if you can wake up a tad bit earlier to tackle those cleaning schedules, you'll have more time on that weekend, then do so!
A good weekly cleaning schedule can look like this:
Mop your floors;
Clean your microwave, stove, and oven;
Scrub your bathrooms;
Change beddings;
Dust the furniture.
Conclusion
In closing, do you feel a lot better now, knowing that cleaning your home doesn't have to feel like a daunting and impossible thing to accomplish? Cleaning only becomes time-consuming when you wait for it to pile up, rather than accomplish some cleaning, one chore at a time. The tips above can give you an easy-to-follow routine you can actually stick to. Most importantly, don't forget to incorporate your personal preferences and schedule into your routine, to ensure this is one you can walk through and do, without difficulties.
How to Create a House Cleaning Schedule you'll Actually Stick to