According to CNBC, 90 percent of Americans couldn't answer the question, "How many federal tax brackets do filers have in 2019?". So if you've been reading through the Internal Revenue Code and feeling lost, dazed, and confused, it's safe to say that you're in good company.
What if you could have free tax advice practically on demand? What if one or two resources could make filing your taxes a breeze this year?
Does any of this sound interesting? Read on to see our list of ways that you can get free tax help ASAP.
The IRS
Have you ever heard someone use the phrase "Straight from the horse's mouth"? When it comes to paying your taxes, the IRS is as official as it gets.
If you've got a simple question that can be answered in a sentence or two, the IRS's website is a wealth of tax-related information. Whether you need tools, forms, or deadline dates, IRS.gov offers an unbeatable combination of convenience and accuracy.
But let's say that you need a little more than a yes or no answer. Maybe you're going over the basics or your crypto investments have made your investment options a little more complicated this year.
The IRS has more free tax information available on its YouTube channel. If you're looking for a guide to taxes that's free and accessible from the comfort of home, there's something to be said for getting your tax advice directly from the source.
IRS Free File
Would you describe your income level as "A fair amount under six figures"? If so, IRS Free File can give you access to big-name tax software for free.
News Nation USA observed in 2021 that tax managers at the Big 4 accounting firms were making close to six figures at the lower end of the scale. If you're like most Americans, paying someone from one of those firms to sit down and personally guide you through the process of preparing your taxes wouldn't make sense. But as long as you made less than $72,000 in the previous year, you can get access to top-notch tax preparation software for free.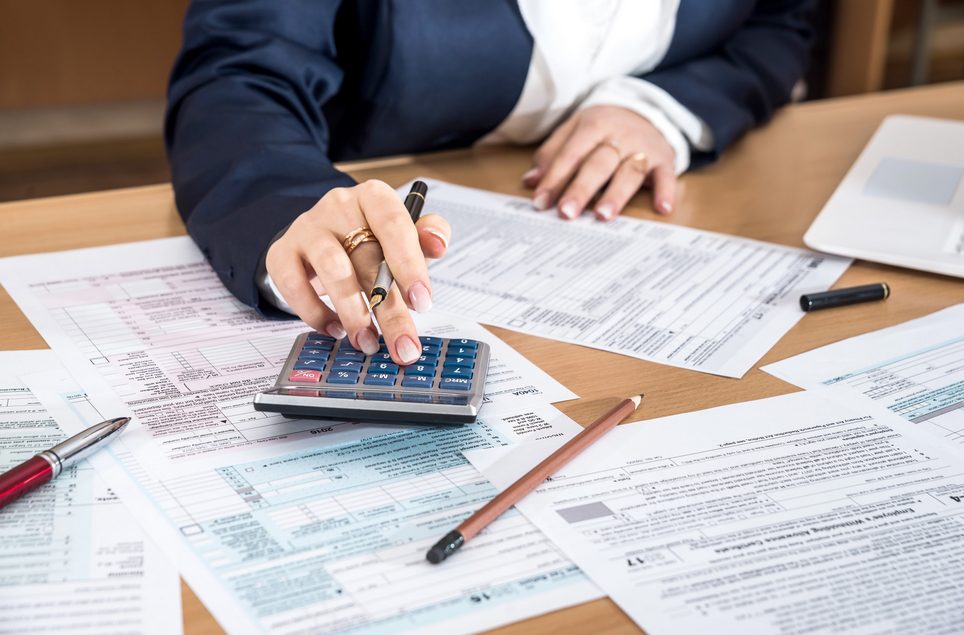 And to be clear, the IRS hasn't partnered with a bunch of unknown organizations to make this option available. TaxSlayer and Intuit, of TurboTax fame, are just two of the major companies that are offering tax preparation software solutions through Free File. And with names like that in the mix, you don't have to worry about receiving outdated forms or navigating software that would be best described as "clunky" or "counterintuitive".
If your tax return looks like it'll be fairly simple to file, you can't go wrong opting for IRS Free File if you're eligible.
Volunteer Income Tax Assistance and Tax Counseling for the Elderly
Imagine for a moment that after browsing the IRS's website and watching a few videos, you're still running into problems with your tax filing. So much so that you need to sit down and talk to someone. Well, if you can't speak to the IRS directly, the next best thing is to speak to someone that the IRS has certified.
Volunteer Income Tax Assistance, or VITA for short, is a source of free tax help that specializes in helping taxpayers with language barriers and disabilities. If you've earned less than $57,000 in the previous fiscal year, VITA is a place where you can speak to a volunteer about your tax returns while getting direct assistance with filing.
That being said, maybe VITA doesn't specialize in the tax-related areas that are of interest to you. Or perhaps the organization doesn't have a site near your community.
Tax Counseling for the Elderly is another organization that provides free assistance with taxes — but with an emphasis on pension and retirement planning. Whether you're over 60 or you're looking for general tax advice, this is another source of reliable tax information when and where you need it.
Speak to a Tax Attorney
What if instead of browsing a website or speaking to volunteers, you could book an appointment with a bona fide tax expert for free? If you're a big believer in hiring the best of the best, a tax attorney may be able to help you save on your tax bill in ways that you wouldn't believe.
For instance, did you know that you may be able to pay the IRS less than you owe with the help of an offer in compromise? Did you know that taxpayers often leave tax breaks on the table due to forgetfulness?
Even if you may have to do most of the heavy lifting yourself, an experienced tax attorney can give you free tax tips and a potential plan of action. To book a free consultation and to learn more about how you can legally reduce your payments to the IRS, you can visit https://silvertaxgroup.com/offers-in-compromise/.
Free Tax Advice is More Accessible than you Think
On a personal level, doing taxes is as high-stakes and stressful as it gets for American residents. All it takes is one mathematical error or mistake in your form submission to end up on bad terms with the IRS.
Fortunately, between the IRS and organizations like VITA or TCE, free tax advice is always available to anyone who wants it. But, in addition to those resources, it's also possible for you to book meetings with experienced tax attorneys who can give you the tax advice you need.
Was this article useful to you? See the rest of our site for more content like this!
How to Get Free Tax Advice