You might consider social media a "free" marketing tool. But there is always a cost to what you do with social media marketing. That might be the time you spend on the platforms, the people you hire to create content or the investment you make in scheduling tools.
So getting social media right is critical. You want reassurance that you are spending your time wisely and getting something back from your marketing efforts.
Social media marketing metrics play a crucial role in helping you maximize your promotional efforts. This guide will explain how to improve these metrics for your business.
Invest in a Market-Leading Analytics Tool
You can only capture key metrics if you have the right tools. So don't rely on the basic data provided in your business account settings on social media.
Instead, take time to invest in a tool that allows you to create advanced, intelligent, and custom analytics.
Most scheduling tools have built-in analytics (e.g., Hootsuite, Iconosquare). Still, if you aren't using a scheduler, you have the alternative of using dedicated analytics tools (e.g., Buzzsumo, Google analytics).
Determine what Data to Measure
There are potentially hundreds of data points on most modern analytics tools. But don't be overwhelmed. Here's a list of essential bits of data you'll want to measure:
Follower Growth
No business wants to remain static, and that's certainly true when it comes to social media. You'll want to see a gradual growth in your follower numbers, so this should be one of the critical pieces of data you measure.
Follower Profile
You can learn a lot from analytics about who followers you and how and when they interact with your social media account.
For example, when are your followers online? Do they react well to multiple posts a day, or do they prefer it when you only post once or twice a day?
You'll also get some primary demographic data to help you create your audience profile and how well that aligns with your target customer. That data will include geographic location, age, and gender.
Engagement Rate
Your engagement rate will tell you how much your followers interact with the content you post on social media. That might be a "like," a share, a comment, or a click.
A high social media engagement rate reflects a robust and effective content strategy, so it's one of the key metrics you'll want to capture.
You'll also need to get intelligence on whether your followers and interactions are authentic or from bots.
For example, you'll want to determine real vs. fake Instagram likes before you can establish whether you are getting the engagement rate you had expected.
Conversion Rate
Getting clicks to your website might seem exciting at first, but what happens when that social media traffic fails to translate into more sales for your business?
That's why measuring sales conversion rates is so important if you want to measure your social media efforts.
Your conversion rate is determined by what percentage of people acted after seeing an offer. That might be the number of people who submitted an email address on your landing page, or it might be the number of people who clicked the buy button on a sales page. Whatever conversion metric matters the most, make sure you are tracking it.
Return on Investment (RoI)
You shouldn't track one single metric. But if you could only track one metric, ROI is the obvious choice. Put simply, ROI is the amount of money you get back for every dollar you spend on social media.
To get this data, you'll need to know what each referral from social media is worth for your business. We'll cover that further in the following section.
Capture Data Outside of Social Media
Meaningful social media metrics include as much data outside your social media accounts as what you capture inside these platforms. So you'll want to ensure that you set up the rest of your sales funnel to monitor all your metrics end to end.
That means from the moment a follower first discovers your content on social media to the moment they sign up as a new paying customer.
Make sure you track social media referrals on your website using Google analytics. Ensure, too, that if you host a dedicated landing page, you are also tracking your referrals, including how those referrals convert into new email signups.
Similarly, suppose you use a third-party platform (for example, if you sell products on Esty).
In that case, find out what data (including plugins) are on offer to help you get a better picture of whether social media marketing enables you to hit your sales targets. Don't forget about other sales funnel aspects, such as email marketing. Email autoresponders include reporting functionality to help you see the source of your referrals.
Lastly, remember to put a financial figure against your metrics. That will help you establish your ROI. You'll want to know what the cost is for your social media efforts. And you'll want to know what each visitor is worth to your business when they discover you from social media.
That means typically taking the average sale value per customer or email lead.
Create Custom Reports
Having this fantastic data at your fingertips might sound exciting. Still, all that information does feel overwhelming once you start to dig into the detail.
To avoid getting blinded by too many numbers and not enough information, create custom reports that offer a quick-glance headline of your key metrics.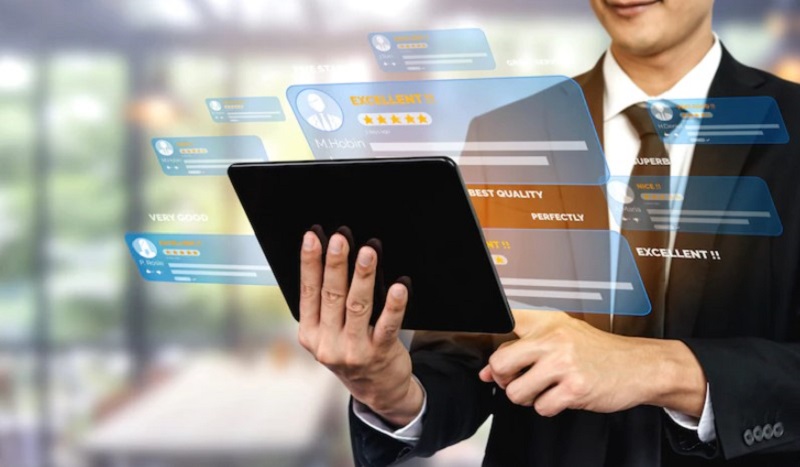 Most good analytics platforms have this functionality as standard. Still, you might need to hire a specialist to help you create the correct reports for your business.
Once you have that information, get into the habit of checking it each morning. That will help you spot trends and identify problems to adapt your marketing strategy quickly.
Set Monthly Targets
Once you have the correct data available, your next task is implementing a strategy to help you turn those metrics into business improvements. That starts with targets.
Take ROI, for example. Run your monthly reports, and use that initial ROI figure as your baseline.
Once you have your baseline, set a one-month, six-month, and twelve-month target. Each time you review your metrics, you can see how the general trend is helping you get closer to your goal. Don't forget to track individual campaigns. You'll know a campaign performed well if you are getting closer to your goal.
However, if your metrics start to decline, you can stop the campaign, drill down into some of the more detailed metrics, and examine what went wrong.
That early intervention will help you minimize any losses and spur you to make the right improvements for your social media strategies.
Try New Strategies
There is no single perfect marketing strategy for social media. It depends on your business, your product, and your audience. However, there are several methods you can quickly test.
Good metrics will provide early feedback, so you can pivot to something different if a tactic isn't working well. Here's an overview of some of the various strategies you might want to test:
Test Different Types of Content
If you regularly post links to blog posts, shake things up and try short video content on social media instead. Or perhaps you can try something more quirky like a meme.
Test Different Promotional Methods
Perhaps you have regular offers on social media. So why not try something different, like a competition? Your metrics will give you an excellent indication of how that strategy performs against your usual marketing ideas.
Test Influencers
Have you tried influencer marketing for your Instagram account? If not, set up several mini-campaigns with different influencers, and use your metrics to test them side-by-side.
You'll be able to establish which influencer gave you the best ROI, and that may help you decide to secure a long-term partnership with that person.
Run a Paid PPC Ad Campaign
The best thing about paid ads is that even a tiny, low-cost ad will give you fast results. The second best thing is that they hold plenty of valuable insights into how your target audience responds to different types of content.
So think about using paid ads to refine your content strategy on social media.
Try Posting at Different Days and Times
You can experiment with the timing of your posts if you use an automated scheduler to publish your social media content.
Testing different times and days will give you some valuable insights. Remember to vary the frequency of your posts, too, to see what effect that has on engagement levels.
Suppose there's a big geographic split in your audience. In that case, you might consider posting the same content twice in one day to hit your audience in different time zones around the globe.
Social Media Marketing Metrics can Accelerate your Growth
You are running promotions in the dark without custom reports and a detailed suite of social media marketing metrics.
That will limit you to guessing and second-guessing what your followers want and need, and that ultimately will slow your business growth.
Take time this year to get your metrics in place, and see how that strategy can speed up your social media growth. And if you found this article valuable, you can find more social media tips in our tech section of the blog.
Your Guide to Improving Social Media Marketing Metrics