Making a first impression only takes 7 seconds.
One of the best ways to make a good first impression is by investing in a professional headshot. This headshot will be your first impression of potential employers.
Finding a good photographer is an obvious first step to getting a headshot, but it's also crucial to select the best outfit for the photoshoot. If you aren't sure what to wear, you've come to the right place.
Below is a guide on how to dress for headshots. Don't forget to grab a brush for your hair as well!
Avoid Casual Clothing
Unless a casting director is requesting casual clothing, avoid it at all costs when dressing for headshots. Dress for the professional position you hope to fill one day.
Men should opt for a tailored suit or a button down shirt with slacks. Women should show off their best professional dress or jumpsuit.
Pull the look together with styled hair and simple accessories. If your photographer wants to do a full-body shot, make sure to wear business shoes or pumps.
Select Flattering Pieces
One of the best headshot tips we can offer is: Pick flattering, comfortable clothing.
Avoid wearing shirts and dresses that are too tight or that hug larger areas of the body. Find a form-fitting outfit that cinches in all of the right places, such as the waistline.
Are you unsure about a certain pair of pants or dress? Trust your gut. Head to your local department store to grab a new outfit or borrow something from a close friend.
Get a second opinion from your photographer if need be! If you're looking for a trusted photographer near you, hop on Google and search for "professional or actor headshots near me."
Don't Overpower the Photo
As you dress for headshots, wear elegant but simple clothing. Avoid anything with intricate details or ultra-bright colors.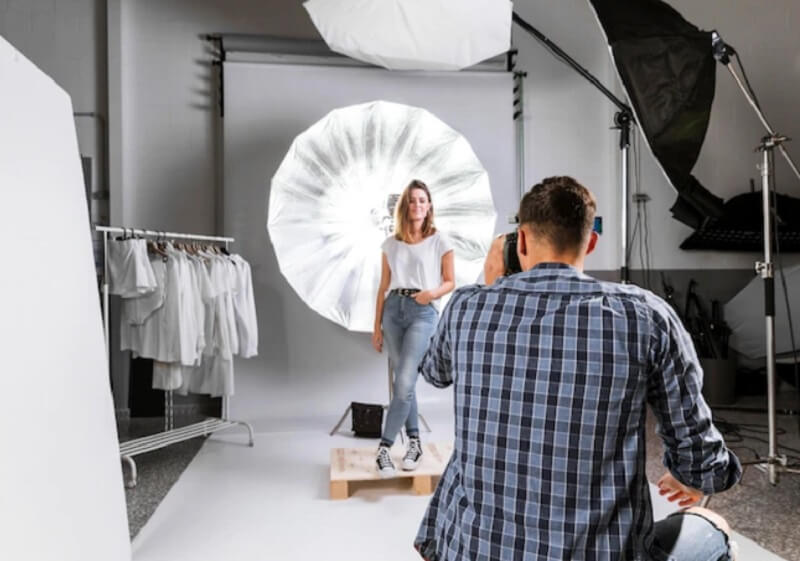 Wearing bright colors and different textures will distract your viewers. They may focus more on your outfit than remembering your face.
You'll also want to steer clear of flashy accessories. A headshot isn't the time to show off a jeweled necklace. Choose accessories that are professional and minimal, such as a black watch or small gold hoop earrings.
Do you plan on wearing makeup in your headshot? Stick to natural colors. Don't use bright lipsticks or eyeshadows.
First Impressions: How to Dress for Headshots
For many auditions and job applications, you have one chance to make a good first impression. Improve your first impression with a professional headshot.
When learning how to dress for headshots, choose flattering business clothing. Stick to simple pieces to not distract from your face. Ask your friends or photographer for a second opinion if you're unsure about your outfit choices.
Are you searching for more helpful tips and tricks? Luckily for you, we have plenty! Check out the rest of the site for guides on everything from learning how to become a musician to choosing the best wheelchair ramp.
How to Dress for Headshots