Do you know the most crucial factors for choosing flooring?
The first would be sizing. Your choice of flooring product can make a room look bigger or smaller. For example, choosing large tiles in a small space can make that room appear more open.
Next is usage. Your best bets for high-moisture areas like bathrooms are vinyl, ceramic, or porcelain tile and concrete. If you have super active kids and pets, you'll need wear-resistant floors like laminate or carpeting.
Other factors to consider are installation and safety. Do you want to install everything yourself? Have you thought about non-toxic flooring?
Speaking of non-toxic flooring options, you don't need to go to a specialty flooring store. The flooring materials you know may already be non-toxic. Let's discuss that in detail so you can choose the best non-toxic flooring for your home.
What is Non-Toxic Flooring for Home?
Hardwood, natural stone, and other natural flooring materials are, by default, non-toxic. That's because these don't emit harmful chemicals or vapors, also known as VOCs (volatile organic compounds).
Some synthetic options, such as engineered hardwood or laminate, can also be non-toxic. The trick is to look for non-toxic flooring brands that offer zero to low-VOC products.
Of course, you can afford to be skeptical if you're the type who won't take manufacturers at their word. Before buying and installing flooring, you can ask for a sample and have it tested for formaldehyde content. It should be less than 0.3 PPM.
You can also check for certifications. GreenGuard Certified products are tested to give off zero to low VOC levels. By the way, if you plan to use floor coverings like carpets and rugs, you also need to check if they're low-VOC and haven't been treated with insecticides.
The Pros and Cons of Some Non-Toxic Flooring Options
Hardwood flooring is beautiful and durable. However, hardwood floors can be expensive, and their installation can affect their safety.
Remember that some adhesives may contain VOCs, so it's best to consult a professional floor installer like jorgensenflooring.com for alternatives (i.e., nail-down). As for tile flooring, USA-produced ceramic tiles don't use toxic lead compounds in their glazes. However, if you're ordering tile from Asia or Europe, you'll want to ensure that the product doesn't use leaded glazing.
With engineered hardwood, go for pre-finished products. The coatings will prevent most VOCs from "leaching" into the air. Like engineered hardwood, laminate is an affordable option, but it's better to invest in something a bit more expensive if it's formaldehyde-free and certified by GreenGuard.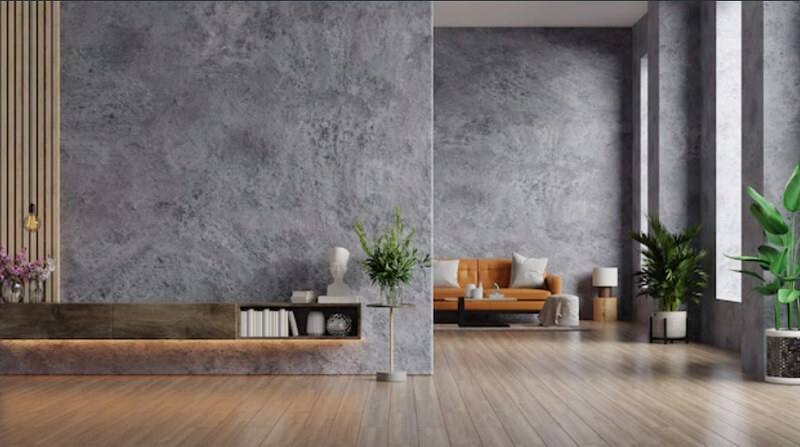 Other non-toxic flooring options to consider are bamboo that doesn't use binders, luxury vinyl planks, and polished concrete. Natural linoleum is also an excellent choice if you want waterproof, non-toxic flooring for your kitchen and bathrooms.
Always Choose Safety
As you've learned here, you have plenty of non-toxic flooring options to choose from. Whatever flooring product you choose, be sure to check if they're free from formaldehyde, VOC, lead, and other harmful chemicals.
For more home improvement tips and advice, you may check out our other posts.
A Homeowner's Guide to Non-Toxic Flooring