Are you thinking about building a business website?
It's one of the best investments you can make in running a business. A website can help you connect with your current customers, attract new customers, and improve your SEO performance.
But, building a website doesn't have to be hard or confusing. With some advice and direction, you can create a website that sets your business apart from your competition.
Be sure to read this ultimate guide to building a business website to help get you started.
Building a Business Website: Plan Your Website
Your business website is one of the most important tools in your marketing arsenal. It's the first thing many customers will see when they're looking for information about your company, and it's a great way to showcase your products and services. But before you can launch your site, you need to take the time to plan it out.
Define your goals. What do you want your website to do? Are you looking to generate leads, sell products online, or simply provide information about your business?
Start your research about your audience. Who will you be targeting with your site? What are their needs and how can you address them?
There are a variety of website builder platforms available, so take some time to research your options and find the one that best suits your needs. Create a sitemap this will be a helpful guide as you start designing your website. It will help you map out the structure and navigation of your site.
Choose the Right Domain Name
Your domain name is significant because it determines how online users will find you. The domain name you select should spell out the name of your company and be simple to recall.
You should also avoid using common misspellings or abbreviations. You must register your domain name with a domain registrar once you've made your decision and create your website after registering it.
Design Your Business Website
As a business owner wanting to design a business website, there are some things you should keep in mind. First, you need to decide what kind of website you want. There are three basic types of website design for small businesses: informational, e-commerce, and a combination of the two.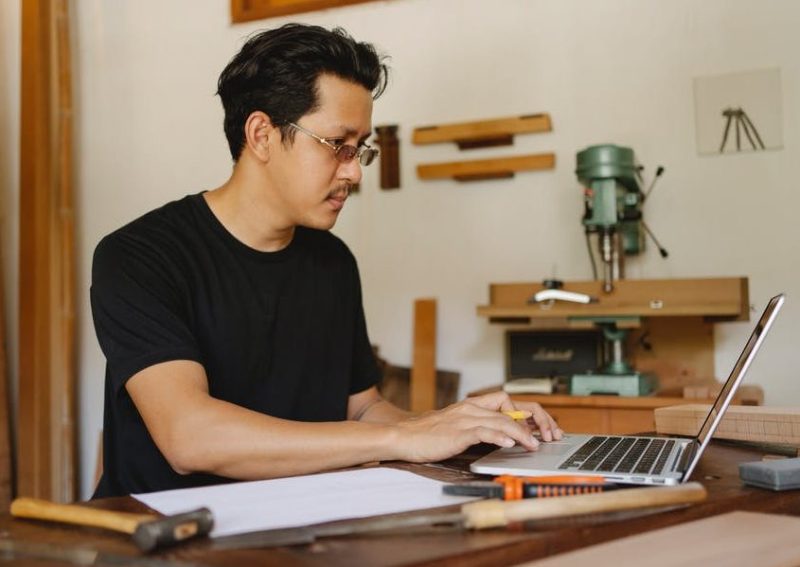 Once you know what type of website you want, you can start planning your design. Keep in mind that your website should be easy to use and navigate, and should contain relevant, up-to-date information about your business. If you're selling products or services online, your website should be secure and user-friendly.
Promote Your Business Website
If you're done building a business website, it's time to promote it. Consider using social media, email marketing, and search engine optimization.
These are all great means of getting your website in front of potential customers. Once you have the traffic coming to your site, be sure to have strong calls to action so that you can convert visitors into customers.
For more great tips and tricks to help you grow your business, check out the rest of our site.
The Ultimate Guide to Building a Business Website